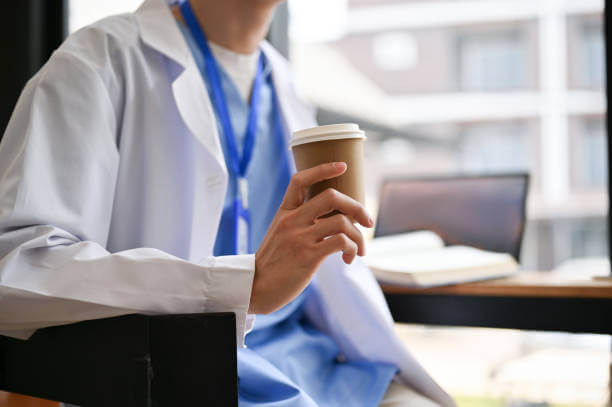 Health issues do not follow a schedule. In fact, they have a reputation for occurring late at night, on the weekends, or during holidays. If you are looking for a primary care provider who is accessible during such times, you want to look for a weekend doctor.
Weekend doctors provide medical services during weekends or off-hours. A concierge physician is one good example of a weekend doctor or a 24/7 physician. A doctor such as this one offers many advantages to patients.
Below, we give you some benefits of choosing a concierge doctor for your care.
Access to Medical Care Outside Regular Hours
Concierge doctors provide medical care during weekends or off-hours when regular healthcare facilities may be closed. Medical attention should not be constrained to business hours, as many people fall ill and need medical care at odd hours. Most primary care doctors have "9 to 5" hours, making it impossible to get care in the evenings or on the weekends from them. This causes their patients to rely on emergency rooms or urgent care centers for care. This type of care is expensive, impersonal, and often involves hours spent in waiting rooms.
Weekend doctors are beneficial for individuals who have medical needs that pop up at any time of the day or week. By having access to a weekend doctor, patients can receive timely medical care and avoid unnecessary delays in treatment, which can be crucial in certain medical situations.
Convenience and Flexibility
Concierge medicine doctors provide increased convenience and flexibility for patients who have busy schedules or find it challenging to seek medical care during regular working hours, as well as those with chronic medical conditions that need closer monitoring. For the former, it can come down to choosing your career over your health. Having the option to see a doctor during weekends allows patients to receive medical attention without disrupting their regular weekday routines.
What's more, weekend doctors can even coordinate medical services in different locations, provide travel vaccinations or advice, and help manage any health concerns that arise during travel.
Preventive and Wellness Focus
Concierge physicians often place a strong emphasis on preventive medicine and wellness. They typically provide individualized services and engage in proactive healthcare management, including comprehensive health assessments, early disease detection, and tailored wellness plans. With a focus on prevention, concierge physicians can help patients achieve and maintain optimal health, address risk factors, and manage their health conditions. Regular screenings, health education, and personalized lifestyle recommendations are often incorporated into the care provided by concierge physicians.
Coordination of Care and Specialist Referrals
Weekend doctors usually work closely with specialists, coordinate referrals, and ensure that all aspects of their patient's care are well-integrated. This streamlined coordination helps avoid gaps or delays in care, improves communication between healthcare providers, and enhances the overall continuity of care.
Focus on Patient-Centric Care
Concierge doctors are usually able to tailor their services, offering minimal wait times, longer appointment durations, in-home visits when necessary, and easier access to advanced diagnostic tests or medical screenings. Some may offer 24/7 telemedicine consultations, personalized health reports, and assistance with appointment scheduling or medical paperwork, all of which consider the patient's specific needs.
Concierge or Weekend Doctor in Tucson, AZ
Dr. Robert Lending is a board-certified internal medicine doctor offering concierge medicine services. As a concierge patient, you are treated as a VIP and have access to medical services 24/7, including on the weekends and holidays. Dr. Lending's special focus on adult-specific illnesses and diseases makes him the best primary care doctor for adults and seniors.
To find out more about our concierge medicine services or to schedule a consultation with Dr. Lending, call our office today at (520) 795-4291 or use our convenient online request form. We look forward to helping improve your health and well-being through our concierge medicine program.