What is Concierge Medicine?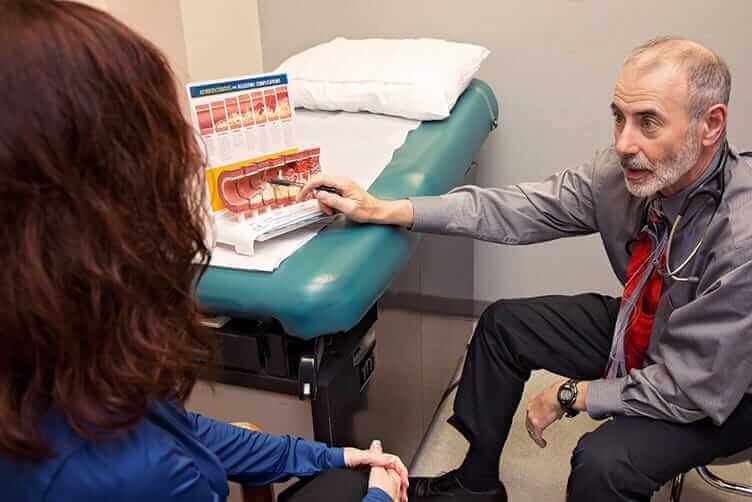 Concierge medicine is a niche phenomenon that started appearing in more affluent areas about 15 years ago, but based on the demand, flexible models have made appearances across a widening variety of demographics. A concierge doctor is a patient's go-to for all of one's medical needs and also acts as a patient advocate should specialists be required. As patients began having to lay out more money for medical services, they also demanded more time with their medical professionals, and concierge medicine was born. Basically, in a subscription-based model, patients are charged an annual fee and in exchange receive 24/7 access to their doctor, including same-day office appointments.
Concierge Doctor
A concierge doctor is a doctor who doesn't overbook their days. Patients pay an annual fee; they can relax and feel that a visit to the doctor won't be marked by spending inordinate amounts of time in a waiting room while their doctor rushes from patient to patient, with time spent per patient amounting to a few minutes. On the contrary, a concierge doctor fights for his patients and often acts as their advocate, assisting with setting up specialist visits and medical testing as well as being responsible for collating all the test results, obtaining a single overall picture of a patient's health. Being the main point of contact for patients, a concierge doctor is much more likely to pick up on issues, as a single doctor oversees all aspects of a patient's treatment. When was the last time a doctor gave a patient their cell phone number? That is part of the commitment to better access and total care that concierge doctors offer their patients.
Conditions Treated
Most concierge doctors practice internal medicine, although certain concierge doctors specialize further with a focus on certain areas. Many are primary care doctors but include the added benefit of always answering the phone, seeing patients the same day on an emergency basis, and answering calls late into the night or early morning. They work closely with facilities and have privileges nearby that offer specialized testing such as CT scans or MRI testing. Again, the benefit of a concierge doctor is that a single doctor sees all the test results, allowing for better odds of diagnosing rare conditions because the concierge doctor gets all test results and can piece them together as a sort of medical jigsaw. Certain results on one test coupled with indicators on another test could reveal tough to diagnose conditions that easily slip through the cracks with traditional medical providers.
Feel Like a VIP Patient
For residents in the Tucson area, if you are tired of sitting forever in an overbooked doctor's waiting room, then waiting on the doctor in the exam room while he or she rushes in and spends 2 minutes rehashing what the nurse said, then rushing out to see another patient, leaving you with unasked and unanswered questions, then concierge medicine is something you should investigate.
Our competitive concierge medicine pricing is detailed below, designed to offer you exceptional value:
$2000/year for SINGLE
$3600/year for a COUPLE
Please note that for existing members, the rate will remain unchanged at $1800/year.
If you loathe being herded and stampeded through a visit to a doctor or simply have questions and want to feel like an individual instead of a billing number, check out Dr. Robert Lending's concierge medical care. If you like the new 21st-century approach to practicing medicine that puts patients first with an emphasis on quality rather than quantity, then call Dr. Robert E. Lending's new concierge medical practice at (520) 795-4291 to schedule an appointment.
24-hour Access Concierge Medical Practice Tucson, AZ
Offering 24-hour access to a doctor is something completely alien to most Americans. Or, if switching to concierge medical care sounds terrific and you wish to enroll in Dr. Lending's specialized internal concierge care, call to schedule. After all, shouldn't medicine put patients first?