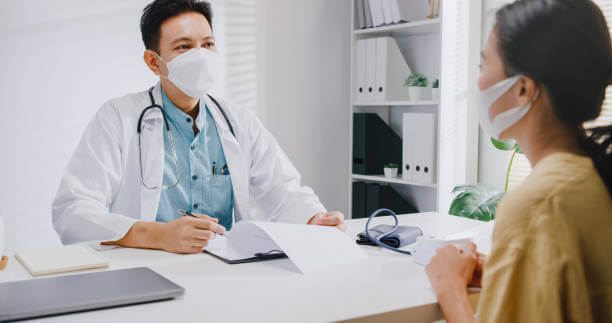 Primary care is one of the most vital things that can help you stay on top of your health. It is usually the first point of healthcare contact for many patients and involves multiple visits and regular checkups. That means you can benefit from finding primary care physicians who provide affordable services.
However, you must look for doctors who don't sacrifice quality. Here are five affordable physicians you can choose from:
1. Dr. Robert Lending
Dr. Robert Lending is board-certified in internal medicine and clinical lipidology. His career primarily involves providing healthcare for adults in Tucson, Arizona.
Dr. Lending practices concierge medicine. It's a type of healthcare that aims to provide more time, care, attention, and services that go above and beyond.
As partners with SignatureMD, he is one of the few doctors offering membership-based concierge medicine in the region. He is also a founding member and former president of Arizona Community Physicians.
You may call Dr. Lending's office at (520) 795-4291.
2. Dr. Eric Ranon
Dr. Eric Ranon is board-certified in internal medicine. Since 2005, he has been with Palm Medical Centers, which has several locations spread across South Florida and Central Florida.
His current location is Winter Haven. Moreover, their practice focuses on providing primary care for senior patients aged 65 or more.
You may call Dr. Ranon's office at (863) 295-5604.
3. Dr. Felicia Canada
Dr. Felician Canada is board-certified in family medicine. She is a member of the Intercoastal Medical Group, a professional association practicing in Sarasota and Bradenton, Florida.
Her affiliations are Lakewood Ranch Medical Center, Sarasota Memorial Hospital, and Doctors Hospital.
You may call Dr. Canada's office at (941) 907-6016.
4. Dr. Newaz Hossain
Dr. Newaz Hossain is board-certified in internal medicine. He works with Starling Diagnostics, where he is the current medical director.
He is a former faculty and assistant professor at Northwell Health, the largest nonprofit integrated healthcare network in New York.
Currently, Dr. Hossain provides primary care services in the Bronx. He also offers free consultations for patients.
You may call Dr. Hossain's office at (718) 319-1610.
5. Dr. Sheila Sanchez
Dr. Sheila Sanchez is a family medicine physician with two decades of experience. She was a family doctor in Cuba, then moved to the United States and volunteered at Shand's Hospital.
Dr. Sanchez also worked as an urgent care doctor at Leon Medical Centers for 11 years. Like Dr. Ranon, she is a member of Palm Medical Centers. She currently practices in the medical concierge's Aventura and Hialeah clinics.
You may call Dr. Sanchez's office at (305) 749-1651.
Top Primary Care Physician Near You in Tucson, AZ
Finding an affordable primary care physician can be challenging, but it is worth the effort. They provide general health care and preventive services to keep you healthy and manage chronic conditions. They can help you stay up to date on your health and ensure you receive prompt attention when needed. You won't have to worry about unexpected or high medical bills with an affordable doctor. Choose one in your area to make your visits convenient and less costly.
Are you searching for the best primary care physician near you in Arizona? Look no further than the trusted office of Dr. Robert E. Lending. As the best practice of concierge medicine in Tucson, AZ, our patients receive the comprehensive and compassionate care they deserve.
To learn about our holistic services, call us today at (520) 795-4291. You can also submit an online form to schedule a consultation with our internal medicine doctors.
We look forward to giving you the best affordable care you need.