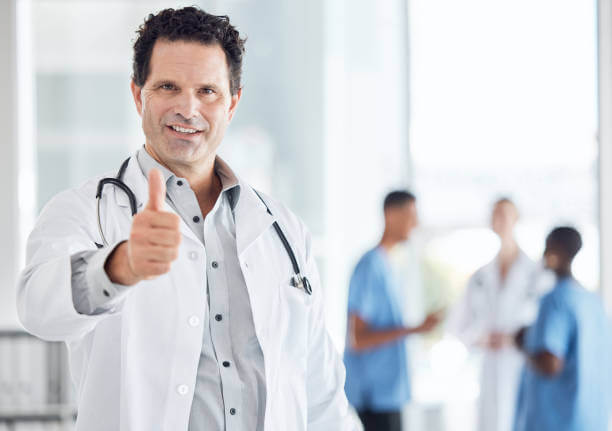 When you need help with any health concern, you want a doctor who can provide the care you require. However, with so many options to choose from, it can be overwhelming to find the right provider.
Fortunately, there are ways to make your search easy and efficient. Let's talk about 3 tips to find the best primary care doctor in Tucson, AZ.
1. Make a List of Possible Doctors
Many doctors offer their services to people with all kinds of health problems. Therefore, the first tip is to look for multiple providers and make a list.
The first place you can check is the information on your insurance plan. If you have one, it will contain all their partner healthcare providers. Your insurance company can also give information on the doctors' backgrounds and credentials.
This will save you time and money because choosing from their network will reduce out-of-pocket costs.
You can add more doctors to this list by talking to people you trust, such as friends and family. From there, you can then ask them for recommendations. If they received the same kind of care you need, inquire about their experiences with the doctor they recommend.
This will make it easier to choose the right provider later on. You can also get recommendations from your primary care physician or other medical experts you know.
Of course, the internet is another good source that you can use. Many websites, such as MedlinePlus, have online directories that provide information on several doctors.
2. Check Their Credentials and Specializations
With your list of doctors, you should choose only the most qualified doctors for you. Look at their credentials, such as board certification and fellowship training.
at their doctors' websites. You may also look at the online directories of The American Board of Medical Specialties. Their list of doctors with board certifications is updated daily, so you don't have to worry about outdated information.
Another thing that you should look into is the specialization of your doctor. The different fields of medicine branch further into varying areas that focus on specific health concerns.
For example, primary care physicians are knowledgeable in a wide range of topics regarding your health. However, a pediatrician focuses on infants and adolescents. Obstetricians and gynecologists are experts on women's health and pregnancy.
Knowing the specializations of the doctors on your list will narrow it down to those who provide the care you need. That will save you a lot of time and effort.
3. Book a Visit With Each Doctor
With your list of doctors, it's time to see them for yourself. That will allow you to experience the kind of care you will receive from each doctor.
When scheduling your visit, pay attention to your interactions. If you go through the doctor's staff, take note of how they treat you. You can expect to be communicating with them in every consultation.
Talking to office staff when scheduling your consultation allows you to check if your information about the doctor is correct. You can also ask questions about the office's policies, schedules, and payment procedures.
During the actual visit, be honest with your doctor and ask any question that comes to mind. With every answer, focus on the way they treat you.
Are they thorough when answering your questions? Are they patient and compassionate when it comes to your concerns? Do they make you feel comfortable during the consultation?
Primary Care Near You in Tucson, AZ
Are you looking for the best concierge doctor near you? Dr. Robert E. Lending is a board-certified primary care doctor who provides compassionate and comprehensive services to those in need. One of the few practicing concierge medicines in Tucson, AZ, he is committed to providing his patients with personalized healthcare.
To learn more about Dr. Lending, call us today at (520) 795-4291. You can also fill out our convenient online request form and schedule a visit from there.
We look forward to serving you!