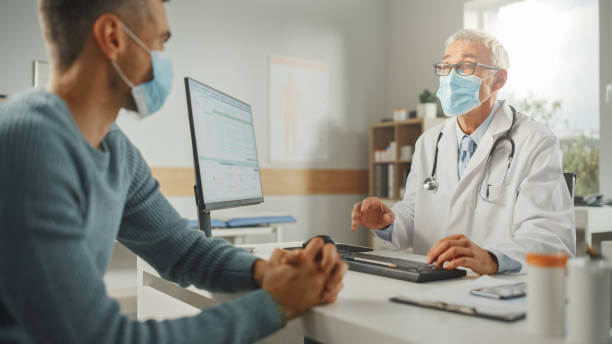 When it comes to primary care, only the best physician will do. After all, you will be seeing them on a regular basis for many years. A primary care physician is your partner in health and often the first point of contact in the medical world, opening doors to specialists and a world of treatments, when necessary. This makes the selection of a primary care physician a critical one.
To find the best primary care doctor for you in Tucson, follow these five easy tips:
1. Check Your Insurance Plan
There are hundreds, if not thousands, of primary care physicians around you. Check with your insurance company to narrow down your search for a primary care physician. Every insurance plan covers some primary care physicians and not others. Going with a primary care doctor who is covered by your insurance plan means you won't have to pay hefty out-of-pocket costs every time you need to get medical care.
2. Check Their Location
Select a primary care physician that is in proximity to your home or place of work. Having to travel a long way to a doctor's office is a big deterrence to getting medical care. Make your life easier by selecting a doctor who is close by, so you can easily get to their office when needed. This will save you a lot of time and gas money in the long run.
3. Review Their Credentials
To become a primary care physician, a person undergoes years of education and training. They must finish a four-year undergraduate degree before going to medical school for four more years. Afterward, a potential physician must complete a residency program in family medicine, internal medicine, pediatrics, or gynecology.
In short, it takes a lot of dedication to become the first medical professional people approach their health concerns. To get the best care from your future primary care physician, ensure that your selected doctor has proper training, many years of experience, and no history of malpractice.
You can do this by visiting their website and looking for the page that details their credentials. You can also read up on their experiences online.
4. Check Their Reviews
Patient reviews are a great way to learn about a doctor from the patient's perspective. Reviews or testimonials give you insight into the experiences of past patients. You can learn a lot about the office, staff, and doctor from reviews, from their mannerism and quality of care to the cleanliness of the office. Make sure to take the reviews with a grain of salt, though. Outlier reviews are typically not reliable. Look for trends in the reviews, as in multiple patients saying the same thing about the doctor.
5. Schedule a Consultation
Once you have a short list of potential primary care physicians, it's time to schedule a consultation with each one of them. Schedule a time to talk to the physicians and assess their staff and office.
Pay attention to how the doctor and their staff talk to you during your visit. When you asked questions, were they thorough in their answers? Were they patient and compassionate? Did they ensure you understood them when they explained things? Did you feel respected and comfortable with them? Ask yourself all of these questions after completing your consultations, and select the physician that made you feel the best.
Experienced Primary Care Physician In Tucson, AZ
If you want the best primary care physician in Tucson, AZ, you've come to the right place. Dr. Robert E. Lending is a board-certified internal medicine doctor with extensive experience providing primary care. His compassionate approach to healthcare means he will communicate openly with you, leading to the best treatment outcomes.
Dr. Lending also provides concierge care for those in need of 24-hour access to primary care. You can contact us by calling (520) 795-4291 to learn more about our concierge medical services. You can also use our convenient online request form to schedule a consultation.
We look forward to giving you the best primary care!