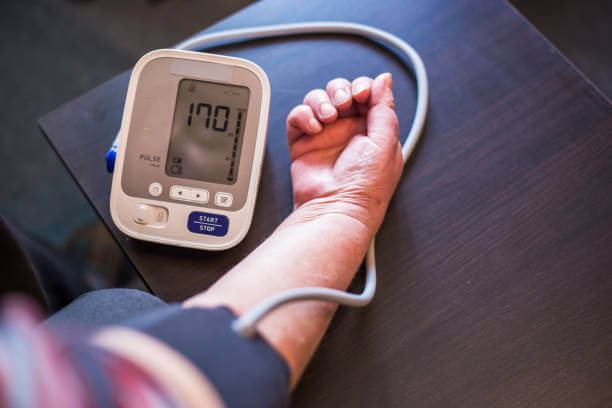 There's a very good reason hypertension (high blood pressure) has been dubbed by experts "the silent killer." The condition is often asymptomatic. If symptoms do ever occur, they are usually attributed to other conditions. This means people living with hypertension can have it for years and not even know that they have it.
Fortunately, hypertension is easy to diagnose and, with regular monitoring and proper treatment adherence, it can be effectively managed.
Below, you'll learn about the approaches used in the treatment of hypertension.
Treatments for Hypertension
High blood pressure can be detected during a routine physical exam. To diagnose it, your doctor will take a blood pressure reading with the use of an inflatable cuff. It is a quick and painless process in which the cuff gets positioned around your arm. The cuff then gets inflated with air to temporarily restrict the blood flow in your arm. As the air is slowly released, the machine detects vibrations as blood flow returns to your arm.
Two readings are taken: the systolic pressure, which refers to how much pressure your heart exerts on the walls of your arteries each time it beats; and the diastolic pressure; which refers to the pressure in your arteries when your heart rests between beats.
When your doctor confirms that you have hypertension, they will develop a treatment plan so as to ensure your condition is properly managed and lower your risk for complications. Your treatment plan could consist of a combination of self-care measures and pharmacological intervention, as outlined below:
Lifestyle Changes
Changing your lifestyle can help to keep your blood pressure under control. Your doctor may give you the following recommendations:
Eating a well-balanced, heart-healthy, low-fat, low-salt, diet
Getting regular physical exercise
Maintaining a healthy weight/Losing weight if overweight or obese
Limiting alcohol
Reducing caffeine intake
Stopping smoking
Medication
There is a range of medications that are used to treat hypertension, and finding the most effective ones can be a case of trial and error.
Depending on your blood pressure measurements and individual needs, such as whether you have any other medical problems, your doctor will determine which type of medication to prescribe. It may be a combination of any of the following:
Diuretics – to help your kidneys flush out excess sodium and water from your body
Angiotensin-converting enzyme (ACE) inhibitors– to help relax and widen blood your vessels by blocking the formation of a natural chemical that narrows them(angiotensin), thereby making it easier for your heart to pump blood
Angiotensin II receptor blockers (ARBs)–They work in a similar way to ACE inhibitors, but they prevent the action, not the formation, of angiotensin.
Calcium channel blockers– to help relax the muscles of your blood vessels, thereby dilating them and improving blood flow
Beta-blockers – to widen your blood vessels and reduce strain on the heart.
Alpha-blockers– to block the transmission of certain nerve impulses to your blood vessels, thereby preventing the mechanism of action of norepinephrine – a hormone that promotes vasoconstriction (narrowing of blood vessels)
Aldosterone antagonists – to reduce sodium and fluid retention
Renin-inhibitors– to slow down the production of renin (an enzyme produced by the kidneys), thereby triggering a process that helps regulate blood pressure
Vasodilators– to prevent the muscles in the walls of your arteries from tightening and narrowing
Central-acting agents – to prevent the brain from communicating with the nervous system to increase heart rate and narrow blood vessels.
Hypertension Treatment in Tucson, AZ
If you suspect that you have hypertension, see your primary care physician. Timely diagnosis and treatment are crucial for preventing complications and preserving your quality of life.
If you're in search of a primary care provider in the Tucson, Arizona area, choose Dr. Robert E. Lending, a board-certified internal medicine physician. Dr. Lending offers concierge medicine – a membership-based healthcare delivery model that allows patients to have 24/7/365 access to high-quality, personalized care.
With concierge medicine, Dr. Lending has significantly fewer patients. With more time at his disposal, Dr. Lending is better able to identify his patients' individual healthcare needs, provide the best possible medical care, and empower them to adhere to their treatment regimens.
To learn more about concierge medicine, call us at (520) 795-4291. You may also fill out this appointment request form to arrange a visit with Dr. Lending.