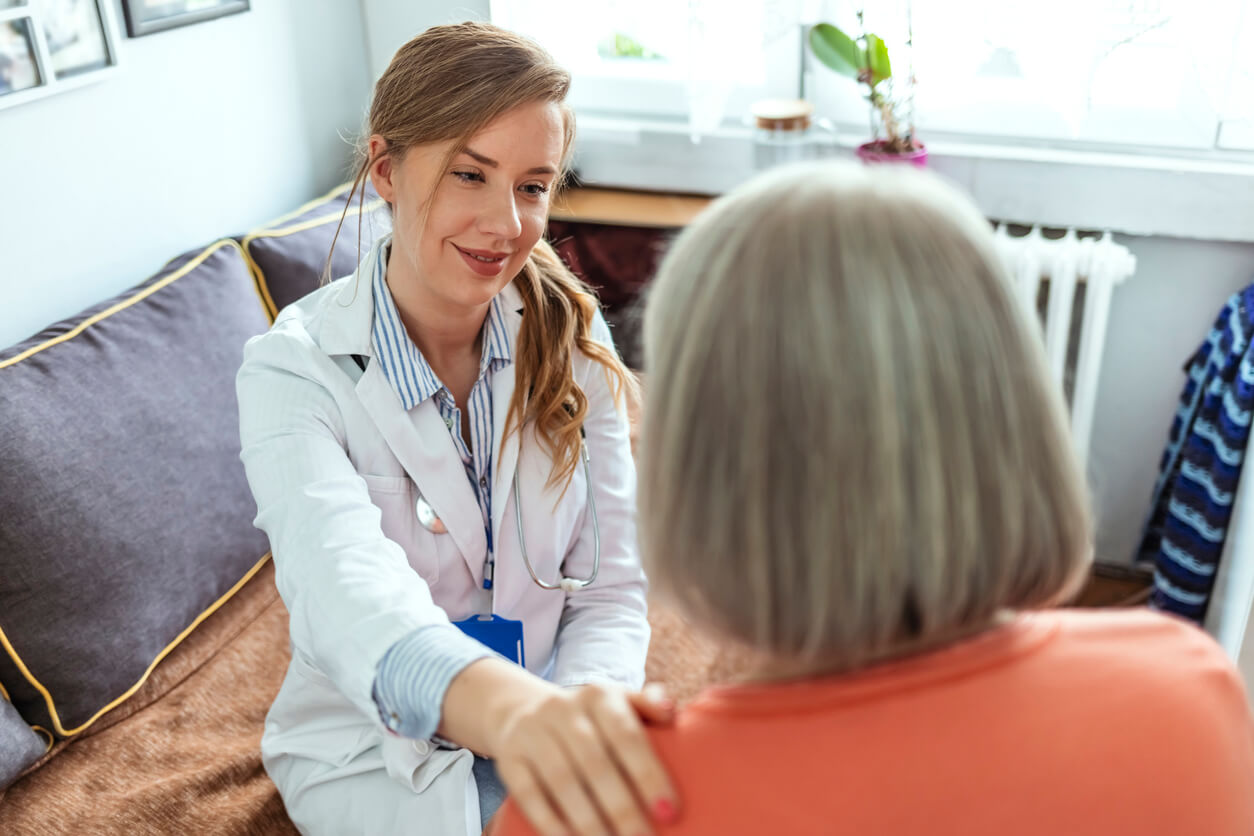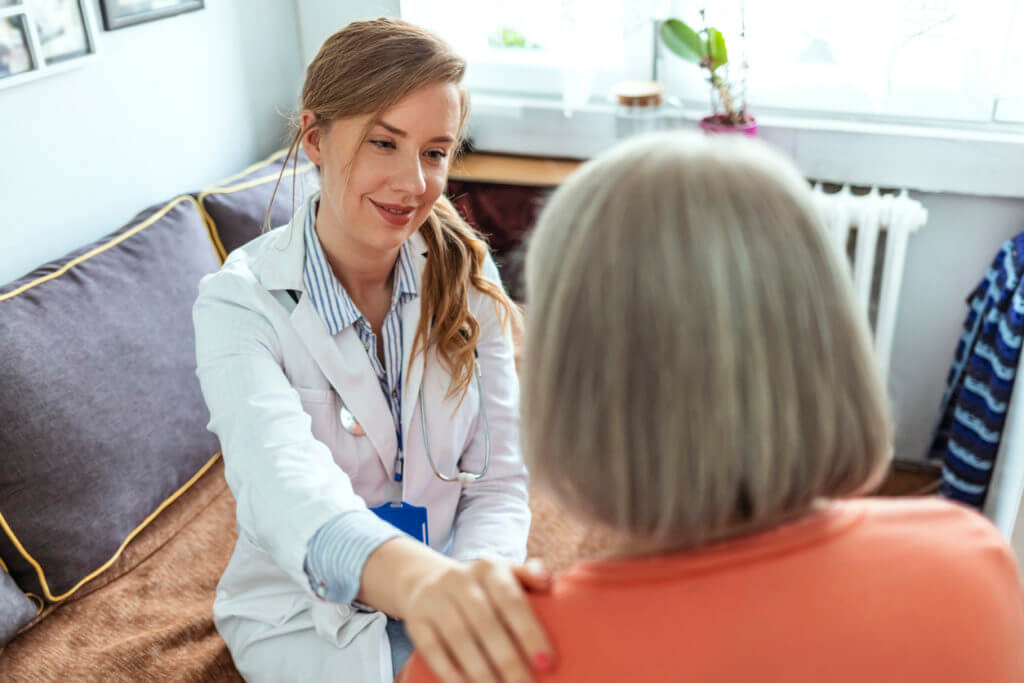 Internal medicine doctors are medical specialists who provide diagnosis, treatment, and compassionate care for conditions across the spectrum, from minor health problems to complex and chronic illnesses. They also specialize in health promotion and disease prevention and are the best choice for adult patient care. You can learn about the reasons to see an internal medicine doctor below.
Comprehensive Care for Adults
An internal medicine doctor is an integral part of a patient's ongoing health and wellbeing. These medical experts provide comprehensive healthcare to adults, utilizing the best medical science available. Their clinical expertise allows them to diagnose, treat, and prevent a wide range of acute illnesses, as well as complex and sometimes puzzling medical problems. An internal medicine doctor delivers continuing and comprehensive healthcare to improve and maintain a patient's overall health. They are well-trained in caring for patients with more than one disease and those who have a chronic illness that requires ongoing care.
Management for Chronic Illnesses
Internal medicine doctors routinely see patients with chronic health conditions, such as heart disease, hypertension, diabetes, obesity, arthritis, and respiratory diseases. If you have a chronic or complex health condition, an internal medicine doctor will take the time to thoroughly investigate your symptoms and evaluate your overall health. They will evaluate your needs, taking all health factors into account, and will work with you to develop a manageable, sustainable, and effective treatment plan to help treat your condition successfully, prevent complications, and help you stay as healthy as possible.
Treatments may include medications, regular reviews, nutritional advice, lifestyle changes, therapeutic treatments, and other types of care. They can also provide education and guidance to improve health and help you become more proactive in your future health.
Preventative Care
As well as addressing a range of health conditions, internal medicine doctors provide preventative care to promote health and wellbeing and prevent illness and disease. Internal medicine doctors provide personalized care to address your unique health needs and to prevent future health complications.
Preventative care incorporates a range of services such as providing education and guidance to prevent health problems, regular wellness exams, immunizations, and screenings for conditions such as cancer, diabetes, and thyroid disorders.
Reasons to Visit an Internal Medicine Doctor
Internal medicine doctors provide comprehensive medical care for all aspects of health, from acute illnesses such as coughs, colds, and flu, to chronic conditions that require ongoing care. They have advanced training and clinical expertise in complex medical conditions and are therefore able to offer patients highly effective medical care. You may want to see an internal medicine doctor if you suffer from the following ailments:
Cardiovascular disease
Cardiovascular diseases are common health conditions that can be life-threatening if not treated and managed properly. The most common types of cardiovascular disease include high blood pressure (hypertension), congestive heart failure, coronary artery disease, and arrhythmia.
An internal medicine doctor can provide ongoing, expert medical care to help improve health and prevent complications associated with the disease, such as heart attacks and strokes. They utilize several diagnostic tools to assess heart function in order to develop a suitable treatment plan to manage your cardiovascular risks, which may include a cardiac stress test, electrocardiogram (EKG), Holter monitor, and echocardiogram (echo).
Diabetes
Approximately 30% of Americans have type 2 diabetes or prediabetes. Many people are unaware they have the disease until they develop symptoms, such as increased thirst and urination, fatigue, slow-healing wounds, and tingling and numbness in hands and feet. It is a progressive condition that can result in a number of serious health complications if not managed effectively.
If you have diabetes, or are experiencing symptoms of the disease, you should visit an internal medicine doctor for expert care. They can provide an accurate diagnosis and develop a personalized treatment plan to help you better manage your condition, keep you healthy, and prevent complications associated with the disease.
Ongoing pain
If you are experiencing chronic pain, an internal medicine doctor can establish the root cause of your symptoms to address your condition effectively. Back pain, neck pain, arthritis, joint pain, and chronic headaches are common types of pain. An internal medicine doctor will evaluate your condition, order diagnostic testing when necessary, and recommend appropriate treatment to alleviate your condition.
Respiratory Diseases
Over time, you become more susceptible to respiratory disorders, such as bronchitis, pneumonia, asthma, and chronic obstructive pulmonary disease (COPD). This is because lung function naturally decreases with age, more so if you have ever smoked. An internal medicine doctor can perform pulmonary function tests to help diagnose lung disease, in order to provide the most effective care to manage a respiratory disease successfully.
Obesity
Being overweight or obese can increase your risk of many serious health conditions, including cancer, diabetes, cardiovascular disease, high cholesterol, stroke, and more. If you have weight concerns, an internal medicine doctor can provide specialized support to effectively help you manage and treat obesity, particularly if it is related to a metabolic complication.
Internal Medicine Doctor in Tucson, AZ
If you are looking for an experienced and compassionate internal medicine doctor for all your healthcare needs, contact the medical office of Robert E. Lending, MD. Our concierge medicine program provides high-quality, same-day, personalized 24/7 medical care for all your medical needs.
Dr. Lending specializes in internal medicine, helping to treat, manage, and prevent a wide range of health conditions, including cardiovascular disease, diabetes, obesity, and the many other concerns that can occur during a person's lifetime.
If you would like to learn more about our services and how a concierge medicine program could benefit you, please call our office at (520) 795-4291 or schedule an appointment using our secure online appointment request form.