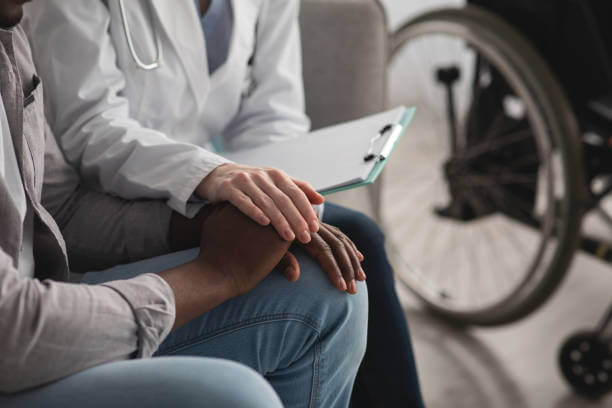 The right doctor can significantly impact your health. It's not just about finding someone with a medical degree. Instead, it's about finding a professional who understands your health needs, values your input, and can provide you with the quality care you deserve. This article will explore steps to help you find the right doctor for your needs.
Understand Your Health Care Needs
First, identify your specific healthcare needs. Are you looking for a primary care physician or a specialist? You might need a specialist if you have cancer or heart disease. An internal medicine doctor would be an ideal choice for general healthcare needs. They are trained to handle a wide range of illnesses and medical conditions.
Research Potential Doctors
Once you know what type of doctor you need, start your research. This could involve asking friends, family, or colleagues for recommendations. Online reviews can also provide insights into a doctor's practice and patient experiences. Look at the doctor's credentials, including their education, training, and board certification. A board-certified doctor has met the stringent standards set by their specialty's board. This ensures they are up to date with the latest practices and developments in their field.
Evaluate Their Communication Style
Communication is key in any doctor-patient relationship. You want a doctor who:
Listens to your concerns
Answers your questions clearly
Explains your treatment options in a way you can understand
During your initial consultation, pay attention to how the doctor communicates. Do they rush through the appointment, or do they take the time to listen and understand your health needs?
Consider the Logistics
Accessibility and convenience can also play a significant role in your decision. Consider the location of the doctor's office.
Is it easily accessible from your home or work?
What are their office hours?
Do they offer telemedicine services for remote consultations?
Also, check if the doctor is affiliated with a hospital that you trust and prefer.
Check Insurance Coverage
Before making your final decision, make sure the doctor accepts your health insurance. Out-of-pocket costs can add up quickly if you choose a doctor outside your insurance network. Check with your insurance company or directly with the doctor's office to confirm coverage.
Assess the Office Environment
The quality of care you receive is often reflected in the overall office environment.
Is the office clean and organized?
Is the staff friendly and helpful?
How long do you have to wait before seeing the doctor?
An efficient, well-run office often indicates a well-managed practice.
Trust Your Instincts
Lastly, trust your instincts. You want a doctor who makes you feel comfortable and confident in your care. Don't hesitate to look for another doctor if something doesn't feel right. Remember, you're entrusting this person with your health. It's essential that you feel good about your choice.
The Benefits of Concierge Doctors
Concierge doctors offer a unique approach to healthcare that can significantly enhance your medical experience. Here's how:
Personalized Care
Concierge doctors typically have fewer patients, allowing them to spend more time with each individual.
They provide care tailored to your health needs and lifestyle preferences. This level of attention can lead to:
More accurate diagnoses
Efficient treatment plans
Better health outcomes
Direct Access
You have direct access to your healthcare provider with a concierge setup. This could mean same-day appointments, availability via phone or email, and minimal wait times. Some concierge doctors even offer house calls for the ultimate convenience.
Comprehensive Services
Concierge doctors often provide comprehensive services that go beyond traditional medical care. These can include wellness planning, nutrition counseling, and preventive care. This holistic approach ensures that all aspects of your health are being addressed.
Continuity of Care
You may see different doctors each visit in traditional practices, but you'll see the same doctor every time with a concierge practice. This continuity of care allows your doctor to develop a deep understanding of your health history. This makes it easier to spot any changes or potential issues.
Transparent Costs
While concierge medicine often involves a membership fee, these costs are transparent, predictable, and generally fairly priced. You'll know exactly what you're paying for. Additionally, you won't be surprised by hidden fees or unexpected bills.
Choosing a concierge doctor is a personal decision that depends on your healthcare needs and expectations. Do you value personalized care, direct access to your doctor, and a comprehensive approach to health? If so, concierge medicine might be the right choice for you.
Concierge Doctor in Tucson, AZ
Finding the right doctor may take some time and research, but the effort is well worth it. The right doctor can make a significant difference in your health outcomes and overall satisfaction with your care. So, don't rush the process. Take your time, ask questions, and make the decision that feels right for you.
Are you looking for a concierge doctor in Tucson, AZ? You can rely on the office of Dr. Robert E. Lending, the best Tucson concierge medicine practice. You may call our friendly staff today at (520) 795-4291 for assistance. You can also book a visit with the best concierge doctor near you with our secure online appointment request form.
We look forward to providing you with comprehensive personalized care!