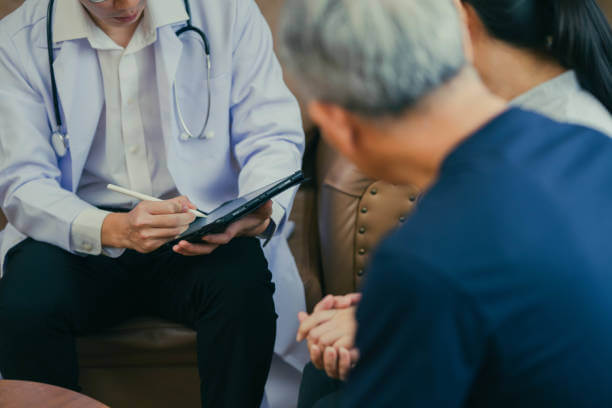 Healthcare appointments can sometimes feel like a whirlwind of information and medical jargon, leaving patients feeling overwhelmed and underprepared. However, you can transform your visit into an empowering and productive experience with the right preparation. We understand the importance of effective communication and thorough preparation in ensuring the best possible healthcare outcomes. This blog post will help you prepare for your next visit to a doctor.
Document Your Symptoms
The first step towards a productive appointment is understanding your symptoms. Make sure to document when they started, their intensity, and their frequency.
Also, note any patterns or factors that seem to trigger or alleviate these symptoms. This information will help your doctor make an accurate diagnosis.
Compile Your Medical History
Your medical history is crucial to your treatment plan. Ensure you have a comprehensive list of:
Your past surgeries
Any chronic conditions
Your allergies
Current medications, including prescription and over-the-counter drugs and supplements
If you've recently seen other doctors or specialists and undergone any tests, bring those records with you, as well.
Make a List of Your Concerns and Questions
Write your questions and concerns down before your appointment. These could be about your symptoms, potential treatment options, or even general health inquiries. Having this list ready will ensure you don't forget to address any important issues during your visit.
Consider Bringing a Companion
Bring along a trusted friend or family member to your appointment, if possible. They can:
Provide emotional support
Help you remember important details discussed during the consultation
Help you think of additional questions to ask
Dress Appropriately
Comfort is key when visiting your doctor. Wear clothing that is easy to remove or adjust for physical examinations. Does your appointment involve an examination of a specific body part? If so, make sure it is easily accessible.
Arrive Early
Aim to arrive a little early for your appointment. This will give you enough time to:
Complete any necessary paperwork
Relax before your consultation
Mentally prepare for your visit
Maximize your time with the doctor
Be Honest and Open
It's important to be completely honest with your doctor. Remember, they are there to help you, not judge you. The more accurate information they have, the better they can assist you.
Understand Your Treatment Plan
Before leaving the doctor's office, make sure you understand your treatment plan. Don't hesitate to ask if there's anything you're unsure about, such as medication instructions or when to schedule a follow-up appointment.
Follow-Ups
Reach out to your doctor if you have any further questions or concerns after your visit. They are there to support you throughout your healthcare journey.
Concierge medicine doctors provide special channels through which you can contact them. Take advantage of this accessibility and reach out if you have any concerns.
When to Visit Your Doctor
Recognizing when to schedule an appointment with your doctor is essential.
Regular Check-Ups
Regular check-ups are essential for maintaining good health and detecting any potential issues early. As a general rule, adults should have a routine check-up annually. However, the frequency can vary depending on your age and health status.
Changes and Symptoms
Beyond regular check-ups, it's crucial to listen to your body and be aware of any changes or symptoms that may need medical attention. This could include:
Persistent pain
Unexplained weight loss or gain
Changes in sleeping patterns or mood swings
Other unusual physical or mental changes
Chronic Conditions
You may need to see your doctor more frequently for chronic condition management. They can help manage your condition effectively if you have diabetes, heart disease, or asthma. Unsure whether your symptoms require a visit to the doctor? It's always better to err on the side of caution. Booking an appointment can help ease your mind and ensure health problems are caught and treated early. Your health is invaluable, and timely medical advice can make a significant difference in your well-being.
Reliable Concierge Doctor in Tucson, AZ
Preparing for a visit to your doctor can seem like a daunting task, but it doesn't have to be the case. By following these steps, you can ensure a productive and efficient appointment. Remember, your healthcare journey is a team effort. Your doctor is there to guide and support you every step of the way. Book a visit with your healthcare provider today to take charge of your health.
Are you looking for the best primary care doctor in Tucson, AZ? You can trust the top Tucson concierge medicine doctor, Dr. Robert E. Lending. Board-certified in internal medicine and clinical lipidology, Dr. Lending and our entire team will make sure you get the best care you deserve. You may call our helpful staff today at (520) 795-4291, so we can assist you. You can also book a visit with the best concierge doctor near you with our appointment request form.
We look forward to being your best healthcare partner!