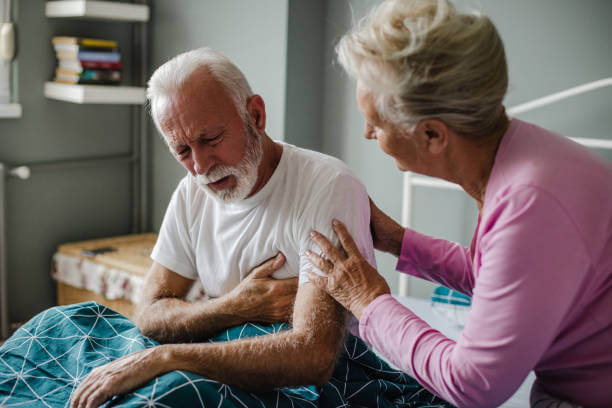 Having a chronic disease can disrupt your day-to-day life in many ways. After all, chronic diseases often need ongoing and individualized medical care. That means it can be physically and mentally draining to manage its symptoms. Luckily, this is where your primary care physician steps in.
Let's talk about the benefits of having a trusted primary care physician and where you can find the best primary care physician in Tucson, AZ.
Primary Care Services to Help Manage Chronic Diseases
Chronic conditions can last a long time. They are generally slow in progression and can last several years. Dealing with these conditions can make someone feel lonely and overwhelmed.
Fortunately, a primary care physician can help you manage and mitigate the symptoms of your chronic condition through:
Patient Education
Chronic diseases can completely change your lifestyle, and understanding how they can affect your life is very important.
Your primary care physician can guide you through the ins and outs of your chronic disease. You can reach your target health measures, like ideal weight and blood pressure by providing the necessary information and tools.
They may also recommend preventive measures to help minimize the risk of chronic disease.
Lifestyle Change Recommendations
When it comes to managing chronic conditions, lifestyle changes are often an essential part of the equation. In many cases, making healthy choices can help improve the symptoms and progression of chronic diseases.
Exercise, diet, stress management, and other lifestyle practices have been proven to be beneficial. Your primary care physician will also suggest changes specific to your condition.
For example, if you have diabetes, your doctor may advise you to monitor your blood sugar levels. You may need to reduce stress, increase physical activity, and monitor sodium intake for conditions like hypertension.
It is important to take each of these recommendations seriously and make an effort to implement them into your routine. Changes in lifestyle habits can help you better manage your condition and lead a healthier, happier life.
Treatment Plans
Every chronic disease may have general symptoms, but its treatment is unique to your specific disease and needs.
After your diagnosis, your primary care physician can come up with personalized strategies to help you get back on your feet. This may include prescribing medication and recommending other non-invasive treatments.
For example, if you are experiencing chronic pain, your healthcare provider may recommend you for physical therapy. Injections such as steroids can also be explored as treatment.
In addition, your physician can help you get in touch with support groups and individual counseling when needed.
Regular Check-ups
Regular check-ups with a trusted physician are necessary for patients with chronic conditions. These check-ups help you and your physician properly keep track of your disease over time.
Your physician may also refer you to a specialized doctor for the care you need at your chronic condition's specific stage.
Chronic Diseases: Types and Causes
Many struggle to manage chronic disease symptoms every year. Six out of 10 adults in the US have a chronic disease, a condition persisting for months and even years.
Chronic conditions also require ongoing medical attention and limit a person's daily activities. In addition, they typically get worse over time. Examples of chronic diseases are:
Arthritis
Obesity
Type 2 diabetes
Cardiovascular diseases, such as heart disease and stroke
Chronic lung diseases, like chronic obstructive pulmonary disease
Different factors can increase the likelihood of having a chronic disease. Family medical history can reveal whether you or your loved ones are at risk for a chronic condition.
Age and previous infections or injuries can also cause them due to the general wear and tear in the body. It depends on each patient, and no two cases are exactly the same.
Primary Care Physician in Tucson, AZ
Having a trusted primary care physician can help you take action early and ensure you get the care you need. At the office of Robert E. Lending, MD, we provide comprehensive and one-to-one quality healthcare. Patients in Tucson and the surrounding areas can receive same-day and personalized care with Dr. Lending and his capable staff.
We practice concierge medicine near you, highlighting convenience and holistic medical attention. Our state-of-the-art facility and office are prepared to accommodate your healthcare needs, including preventing and managing chronic diseases.
If you or a loved one have questions about our chronic disease management services, call us today at (520) 795-4291. You can also fill out this online form to request an appointment with our internal medicine doctors.
We look forward to being your primary care partner.