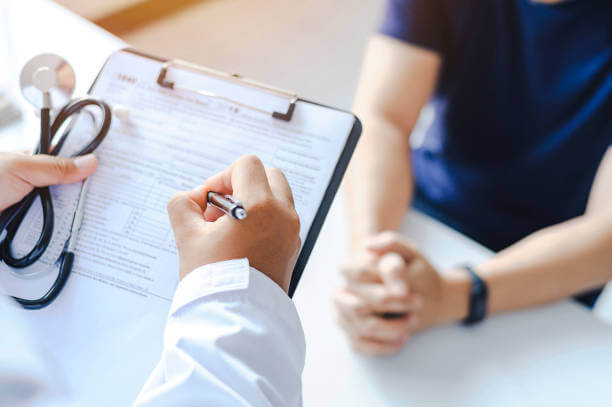 Physicals are a vital part of maintaining your overall health. Many institutions require physical examinations before employment, insurance, or participation in a sport or other activity. Depending on the reason for the exam, they can be very simple or quite detailed. Regardless of the level of complexity, you don't need to schedule an appointment for weeks in advance. In many cases, you can walk in and receive same-day physicals, which offer a convenient and affordable option.
Let's talk about the benefits of same-day physicals, how they work, and where you can go in Tucson, AZ, for same-day physicals.
What Are Physicals?
A physical is a routine check-up that allows your doctor to evaluate your overall health. It's essential to have regular physicals, especially as you age. The test will help you catch potential health problems and manage them appropriately.
A same-day physical is just what it sounds like – an exam you can complete in one day.
Why Do You Need a Physical?
There are a few reasons you might need a physical examination. Maybe your job requires it, or you want to join a sports team. You might also need one for school or to participate in a clinical trial.
Whatever the reason, many clinics offer same-day physicals.
What Should You Expect During a Same-Day Physical?
You can expect the same high-quality care you would receive during a regular physical with a same-day physical.
When you arrive for your appointment, your provider will likely ask you to complete some paperwork. It will include your personal information and medical history. They will also take your vital signs.
After that, the doctor will perform a physical examination. It will usually include a check of your
Weight
Height
Blood pressure, and
Heart rate
The doctor may also listen to your lungs and heart and check your reflexes. In addition, they may order some routine tests, such as a blood test or urine test. These can help assess your overall health and identify any potential problems.
Based on the results of your physical, your doctor may make recommendations for lifestyle changes. They may also refer you to a specialist for further testing or treatment.
If you need a physical for employment, school, or another activity, there's no need to wait long for an appointment. Same-day physicals are a convenient way to get the care you need.
What Are the Benefits of Same Day Physicals?
Same-day physicals offer several benefits, including:
Convenience
You don't have to take time off work or arrange childcare to schedule a regular physical.
Affordability
Same-day physicals are often less expensive than regular physicals.
Time-Savings
You can complete your physical in one day rather than making multiple appointments.
Improved Health
Regular physicals can help to improve your overall health by catching potential problems early.
What Can Physicals Reveal?
Physicals can reveal many potential health problems, including high blood pressure, high cholesterol, diabetes, obesity, anemia, and arthritis. It may also help your doctor spot:
Cancer
Heart disease
Lung disease
Sexually transmitted infections, and
Thyroid problems
If you have any concerns about your health, discuss them with your doctor during your physical.
What Happens After Physicals?
After your physical, your doctor will discuss the results with you and make any necessary recommendations. If everything is normal, you will receive a clean bill of health. If there are any concerns, your doctor may recommend lifestyle changes or further testing.
You should always follow up with your doctor if you have any questions or concerns about your health. If your case requires it, your doctor may refer you to a specialist for the additional care you need.
Same-Day Doctor Appointment in Tucson, AZ
Are you looking for a clinic that will grant a same-day doctor appointment in Tucson, AZ? Look no further than Dr. Robert Lending's clinic. He is the top Tucson Concierge Medicine provider and aims to help patients get the best care they deserve. To learn more about our services, you may call our friendly staff at (520) 795-4291. You may also use our convenient request form to book a visit with the best internal medicine doctor near you.
We look forward to serving you!