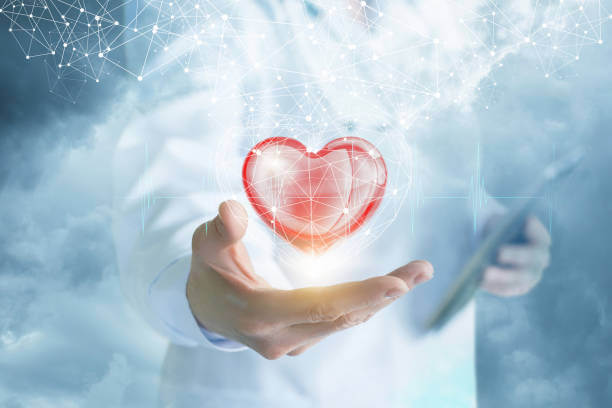 In your search for a primary care physician (PCP), you may have come across the terms "family doctor," "general practitioner," and "internal medicine doctor," and may be wondering what the difference is and whether there is an advantage to seeing an internal medicine doctor as your PCP.
Also referred to as an internist, an internal medicine doctor is a physician who applies scientific knowledge and clinical expertise to providing diagnosis, treatment, and compassionate care across a broad spectrum of health issues and complex illnesses to adult patients. An internist is especially well trained to tackle puzzling medical conditions, provide ongoing care for chronic illnesses, and care for patients with more than one disease, not to mention specializing in health promotion and disease prevention.
Despite the fact that many internal medicine doctors act as primary care physicians, they are not to be confused with general practitioners or family physicians who cater to the needs of patients of all ages. Instead, internal medicine doctors focus solely on adult patients and routinely treat patients with conditions such as heart disease, hypertension (high blood pressure), diabetes, obesity, and chronic lung disease.
Training for an internist includes four years of medical school, followed by a residency in internal medicine that typically lasts three years. After their residency training is complete, an internist may elect to subspecialize in a specific area of internal medicine, such as cardiology or infectious diseases, which requires an additional two to three years of fellowship training.
Most internal medicine doctors provide care in an ambulatory (office or outpatient) setting but follow their patients when hospitalized. Others care for patients exclusively in a hospital, which is why they are known as "hospitalists."
What An Internal Medicine Doctor Does
Internal medicine consists of two parts: laboratory science and a personal approach to medicine. The former involves evaluating tests and examining bloodwork, while the latter is focused on treating those who may have more than one serious and complicated disease.
In certain ways, an internal medicine doctor performs the same tasks as a family doctor, conducting annual physicals and regular cancer screenings, and treating conditions related to cardiovascular and respiratory disease, diabetes, and arthritis. However, unlike family doctors who treat children and teenagers as well as adults, an internist is focused solely on treating adults with chronic diseases.
Among the many procedures performed by an internal medicine doctor are:
Preventive healthcare services, including vaccinations, nutritional counseling, wellness checkups, and screenings for common health problems.
Preoperative evaluation to ensure the safety of their patients by assessing their preexisting conditions and determining whether these are contraindications for surgery.
Adult vaccinations for diphtheria and tetanus, influenza (flu), hepatitis A&B, HPV (human papillomavirus), pneumococcal, shingles, and whooping cough.
Therapeutic injections, such as cortisone shots and trigger point injections for pain management.
Diagnostic procedures and health screenings, including blood pressure and cholesterol screenings, colorectal cancer screening, hormone tests, mammograms, and screenings for gynecological cancers.
Minor office procedures, such as skin biopsies, simple fracture care, laceration repair, excision of skin lesions, abscess drainage, and removal of foreign bodies from the eyes and skin.
Internal Medicine Doctor Near You in Tucson, Arizona
If you are looking for an internalist who also provides VIP concierge primary care services, look no further than board-certified internal medicine and clinical lipidologist Dr. Robert E. Lending. In addition to providing general health and wellness exams, screenings, and immunizations, Dr. Lending has spent his entire professional career serving the health care needs of adults in the Tucson, Arizona, area.
To schedule an appointment and find out more about our membership-based Concierge Internal Medicine practice, call the medical office of Dr. Robert E. Lending at (520) 795-4291 today or use our convenient online form to request an appointment.